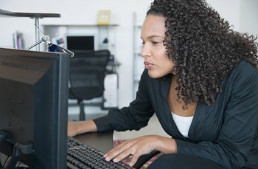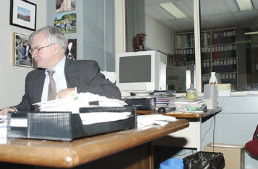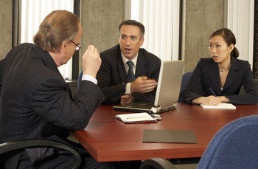 COMPANY PROFILE
Stanley P. Stone & Associates, Inc. is a consulting firm, established in 1985, which specializes in providing municipal underwriters, financial advisors, bond attorneys and debt administrators, with quantitative and other support services in connection with debt planning and administration, new money financings, advance and current refundings, lease transactions, escrow re-structurings, preparing financial feasibility studies, and other complex assignments. Please click on "Services" for more information about the services we provide.
Our clients engage us for these services because of our proven ability to deliver clear, accurate and understandable reports on a timely basis. By responding quickly to our clients needs with thorough, professional solutions to their problems, we provide them with the ability to augment their existing resources with the highest level of public finance expertise. This is particularly beneficial to them during periods of work overload, or when they experience an unanticipated loss of personnel.
We provide consulting services exclusively, and are retained strictly on an as-needed basis, either on an hourly or project-by-project basis. Since 1985 we have been retained in connection with numerous municipal financings totaling over $20 billion
Stanley P. Stone & Associates, Inc. is a registered municipal advisor with the U.S. Securities and Exchange Commission and is also registered with the Municipal Securities Rulemaking Board (MSRB).  Stanley P. Stone has taken and passed the Series 50 Municipal Advisor Representative Qualification Examination and is deemed qualified as a municipal advisor representative by the MSRB. The Firm is an Affiliate Member of the National Association of Municipal Advisors (NAMA), formerly the National Association of Independent Public Finance Advisors (NAIPFA), which establishes strict criteria for independent advisory firms. Mr. Stone is a Certified Independent Professional Municipal Advisor (CIPMA).
Stanley P. Stone & Associates, Inc. is an independent, privately owned and operated consulting firm that is not affiliated with any bank, brokerage or financial advisory firm. We do not render financial advice to individuals, nor do we buy, sell or trade any municipal securities or other investments.